English
Image: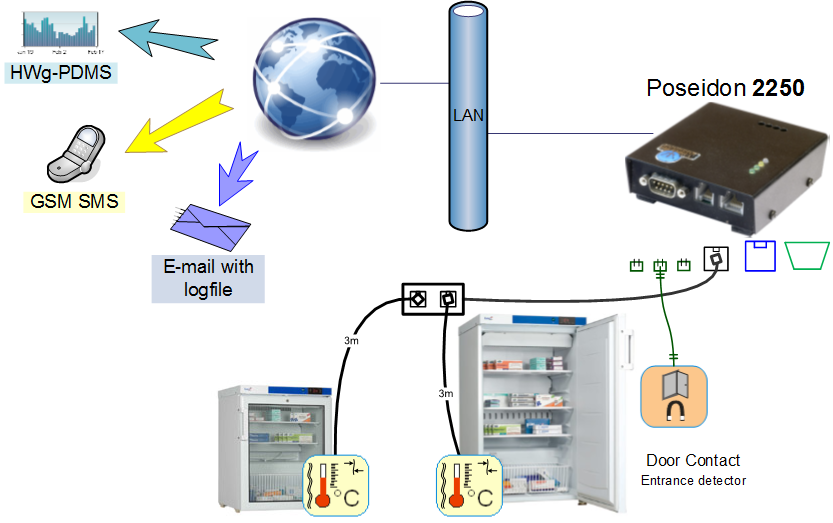 Perex:
A Poseidon 2250 unit monitors storage conditions for food or pharmaceuticals. Up to 30 probes can be connected – temperature, humidity, air pressure, door contacts.
Features:
Values are logged in the internal memory
Temperature probes use a thin, flat cable that can lead through the door sealing. No need to drill a hole into the refrigerator or worry about batteries.
Alerts by e-mail or SMS (text message) if the refrigerator door is not fully closed.
Connects to SNMP monitoring systems.
Readings can be processed with the supplied HWg-PDMS software (Windows) or with third party software.
A GSM modem can be connected in order to alert the responsible person to electricity outages by text messages (SMS).