Features:
Humidity probe (0 - 100% RH)
Humidity measuring in all IT, home and industry environments
Humidity probe for installation to IT racks
Applications and usage:
Monitoring of humidity in IT rooms and various other environments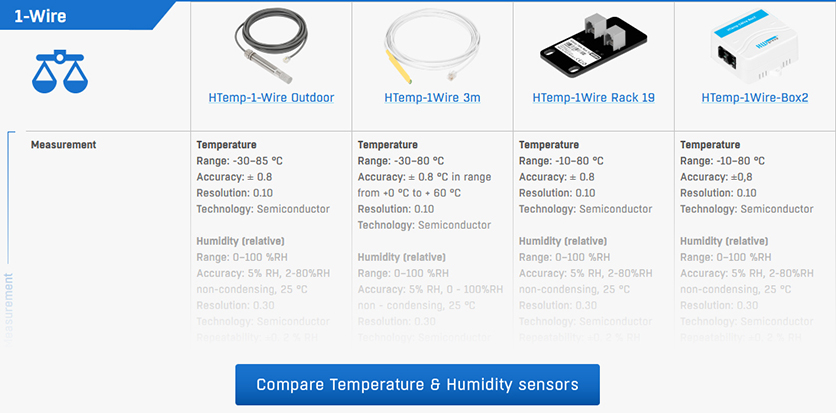 Humidity probe designated for IT environment, for installation into IT cabinets (racks) to a cable bundle. Simple digital temperature sensor for indoor use, communicating over 1-Wire bus (MicroLan). Humid-1Wire is designed for connecting to Poseidon, Ares and STE units.
The information about time related sensors precision and the need for calibration can be found in this application note https://hw-group.us/support/sensor-accuracy-over-time.
You can also get a sensor with a calibration protocol.